KGA251 Ball Warping Machine
Collect the warp yarn to make yarn into ball shape, for the use of bundle-dyeing.
Keywords:Super-High-Speed Direct Warping Machine,Smart-high-Speed Sectional Warping Machine
Inquiry
---
Scope of Application
Collect the warp yarn to make yarn into ball shape, for the use of bundle-dyeing.
Technical Features
1. Apply AC frequency-converting speed-governing technique; be controlled by computer with stepless adjustable speed to make sure the constant winding speed.
2. Apply the human machine interaction with touch screen, by which a large amount of information can be showed. It is clear, intuitive, and easy to operate.
3. Apply the precise proportional valve to form a closed loop pressure control and the original pressure structure to achieve constant density of balled warp.
4. Apply the computer and PLC Technology,and be equipped with functions of fixed-length wire stop,full ball stop and broken-end stop to satisfy the process requirements.
5. The left and right wall plates are made of high quality steel plate with double linear guide, which is reasonably structured and good rigidity, so as to make the machine run more smoothly.
6. The original upper and lower shafts can make the roller of upper and lower balled warp more convenient and easier.
7. Reciprocating pacing of warp adopts the net imported self-lubricating plastic line assembly, which can eliminate the need for a linear bearing maintenance.
8. Main transmission adopts synchronous belt transmission, which can reduce the noise when the equipment is running.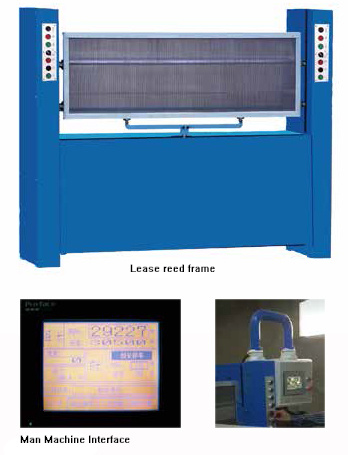 9. Drive roll uses hydraulic caliper brake, wrap roll uses electromagnetic brake to make the stop smooth and reliable.
10. Original control mode of the lease reed can help string the twisted rope without stopping the machine, and lighten the tension variations of yarn.
11. The lease reed uses mechanical up-down oscillating device to make the operation smooth and reliable.and to avoid fixed-point wear of the reed.20171102141549_0000.jpg
12. Offer various forms of the bobbin creel, spindle pitch and kinds of bobbins for the users.
13. Offer varous forms of tensioner, warp stop motion for the users.
Main specifications
Forming diameter:≤1400mm
Forming width:1000mm、1200mm
Warping speed:≤400m/min
Length error of warp:≤0.2%
Pressure:1000N-6000N
Main motor power:7.5KW
Main body weight:2500kg
Overall dimensions:2410mm(L)×1860mm(W)×1870mm(H)
Technological Flow Diagram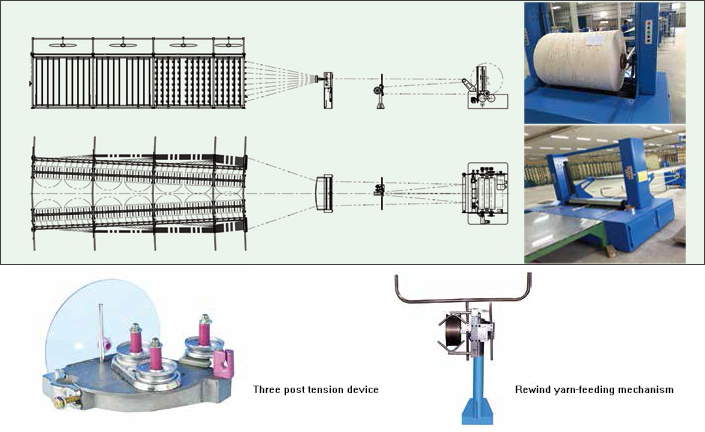 Contact us to learn more about our business solutions
Fill out the form below to receive news and industry insights about emerging products that are sent directly to your inbox